YouSayToo launched the Banner Exchange Application. By using this new application you'll be able to advertise your added blogs on other blogs and get more traffic and readers. This additional feature is still in beta mode. It's so easy to test this application by creating your own banner exchange and pasting the codes that it will generate.
See the YST Banner Exchange on my sidebar? That's the result of the codes.
The benefits you get from this Applications:
– Advertise your blog on other blogs for free
– Increase your readership
– Make your blog more visible
For each blog your banner app advertises – your blog gets 1 impression. The number of your blog impressions depends on your blog traffic.
I'm glad that I can join Mommy Moments this Friday. My son, Jhay Jhay has been in school for two years only. The first year, we weren't able to participate in the Field trip. I was not really interested with the place they were going, and its quite expensive because they will just visit one place. Good enough, because the feedback was not really good. This school year, we joined the Field Trip.  We went to Gardenia Factory and they watch and learn how the breads are done. Then we are off to a zoo, I forgot the name :D, then to buko pie making shop. After that, our last stop was Enchanted Kingdom.
we were not allowed to take pictures inside, but they have a special place for taking pictures
To see more stories about kid's field trip click the badge below: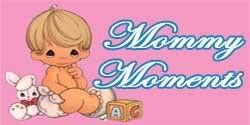 K & Pehpot's Contest will end tomorrow. If you haven't join the contest, you still have until tomorrow to join. You just need to follow / accomplish 5 simple steps; you can find the instructions here. From the moment I knew the comments on the articles would have points I bowed to myself that I will read K and Pehpot's blogs from day to the end. I finished K's Random Wahm Thoughts, weeks ago. And I just finished Pehpot's Make or Break just now. I learned a lot from reading Pehpot's blog. It may be about parenting or blogging. Sometimes it makes me think if I can classify myself as a Real Blogger. These two superMoms are really an inspiration, don't forget to visit them.
Tomorrow is my son's graduation from Kinder. So I won't be here tomorrow to post more comments. So, I wish Niko, Kikamz, Gene, Mys and the rest of the participants a GOOD LUCK. Keep on commenting for more points. heheh. It was a good competition haha. I believe thesefour people have completed all the reviews,(just not sure with zoan and sherry, they are doing great too) have their own referrals and have a LOT of comments, and they are on the top spots on the last point update. I feel either Niko or Gene will win, but as they say it is still anybody's ball game .. teka ball game ba ito?!?! hehe. Again, Good luck everyone!
So I did mention that tomorrow is my son's Graduation day. Here's a picture taken last year when he graduated from Nursery:

Sorry for the quality, I just used my phone to take the picture of a picture. dont's have a scanner at home. hihihih

I miss him so much! Can't wait for tomorrow.

For our first year, our beneficiary for our Outreach Program was Jesus Loves the Little Children Foundation.  It is located in Pinagbuhatan, Pasig.  JLLCF was established out of a deep conviction to meet the needs of the orphaned, neglected, abandoned, and/ or abused street children in Metro Manila. They have in-house orphans and they offer educational program for children in the depressed area.  JLLCFI's Education Program aims at providing the basic right of every Filipino child to education. JLLCFI facilitates the processing of documents for the children's admission to formal education. Through Educational Sponsorship a child is guaranteed formal education with provision of tuition fees, school supplies and bag, books, school projects, transportation allowance, field trip and snacks, medical and dental care.
For our second year, our Beneficiary was Tahanan ng Pagmamahal, located in Oranbo, Pasig.
This orphanage was established in 2007 by a group of friends led by Rey and Myrna Ortega. The seed money came from tithes lovingly saved up for 3 years by the Ortega family. Initially, some children were housed in Antipolo, Rizal but due to lack of basic facilities, they were transferred to the residence of Rey and Myrna for almost six months until the house at 146 Saint Francis, Barangay Oranbo was rented to Tahanan. The owner of the house, Gabby and Chit Alberto,(Chit is a high school classmate of Myrna), generously rented the 2-storey house for only 10K/month. Another generous benefactor shouldered the monthly rental for one year.
At present, there are 15 children, 2 house mothers, 1 OIC and 1 social worker taking care of the kids. Six of the children go to the public elementary school nearby while 2 are attending the Special Education school in Pasig.
The Light of Jesus Community, under Bro. Bo Sanchez, has taken the orphanage under its wings. At the moment, LOJ members have been doing lots of volunteer work – teaching the children, arranging medical/dental missions, sharing food and other items for the orphanage.
This year, hopefully we can push through with our Outreach Year 3.
Why do we choose kid's orphanage than the old one's shelter? It's because we are all working, and we can't possibly make a good program for the old ones to appreciate. With the kids, a Jollibee party would make them really happy.
How do we choose the orphanage / shelter we visit.  We just want an orphanage which is not so popular. An Orphanage which really needs help. Popular shelter have the tendency that they are already receiving lots of donation from different from group or individual. Kids ages are from as young as 3 to 12.

source: boplanet.com, jllcf.com

This is not an outing.
Me, my son, my mother, my step dad and my three brothers are here to visit out Kuya. He is here alone, trying to regain his health. Sad to say, hubby is left at home since he has work on Saturday and Sunday. This is just a normal weekend except that we travel from Cainta to spend some time with my brother.
I'm just here in a internet cafe, to do some posting, adgitizing and commenting, getting addicted to K and Pehpot's contest. hehehe.
I will be posting some pictures later or tomorrow.
This is my life, simple pero rock