I think the last time I pig-out was last night.
Oh no, I don't have any pictures of the food last night, so I will just consider last night as a normal dinner. heheh
So, the last time I pig-out was last Saturday, April 24 with my husband and son. We ate at Chowking at Shaw branch near the Philhealth building. Hehehe.  Why did I consider eating at Chowking a pig-out, let's read and see what's on the table:
We ordered for:
1 veggie soup
1 value king crispy noodles with Ice tea
1 value king chorizo chao fan with ice tea
1 grad treat A. (composed of 3 Fun size halo halo with one scoop of ice cream, 3 rice, 1 salo lumpiang shanghai, 1 salo sweet and sour pork and 3 softdrinks)
Just by typing that I am getting hungry, lunch time is just few minutes away. hehehe. All those food for us three only, me, my husband and my 5 years old son.
Let's serve the food, but I didn't take a picture of the drinks.
For more Pig-out sessions, just click the badge below:

Malacanang declared May 3 as a non-working Holiday in lieu of May 1, for the annual observation of Labor Day. GMA also issued Proclamation No. 2043, which indicated that holidays — including Labor Day — will be observed on the nearest Monday.
Regular Holiday rules applies on May 3, wherein:
* If the holiday falls on an employee's regular workday:

– If worked, the employee is entitled to 200 percent of his [or her] basic wage for the first eight (8) hours and, for work in excess of the 8 hours, to an additional 30 percent of his or her hourly rate on the said day.

– If unworked, the employee is entitled to 100 percent of his or her regular daily rate, provided he or she was present, or was on leave with pay, on the workday immediately preceding the holiday.

* If the day is the employee's rest day:

– If worked, the employee is entitled, for the first 8 hours, to 200 percent of his or her daily rate plus 30 percent and, for work in excess of 8 hours, plus 30 percent of his or her hourly rate on the said day.

– If unworked, the employee is entitled to 100 percent of his or her regular daily rate, provided he or she was present, or was on leave with pay, on the workday immediately preceding the holiday.

* Where the day immediately preceding the holiday is a non-work day in the establishment or the scheduled rest day of the employee, he or she shall not be deemed on leave of absence on that day, in which case he or she shall be entitled to the holiday pay.
Another long weekend and more time to bond with the family!
Yipee!
That's Pehpot's entry for KFC Chewy Cheese funniest photo contest. Help Pehpot win Wii for her kids by liking the two photos. If you are a member of Facebook, go to KFC Chewy cheese profile and become a fan or like the profile. After that go to this link and this link and like the photos. Simple as that. Let's help her win Wii for her kids! go! go! go!
This picture is one of the 50 finalist for Bisolvon's Alagang SuperMOMents Photo Contests. This is the entry of Levy of Living Life to the Fullest. So Please be kind enough to vote for her too. Just click here. You need to register first before you can vote. If you have a Bisolvon box ready near you and also a receipt, you can enter the receipt and batch number for additional votes. Levy will be sharing her blessings if ever she wins this contest, just leave a comment here that you voted already.
This is Niko's entry for Bisolvon's Alagang SuperMOMents Photo Contests. Please vote for her too by clicking here.  Let's help her win too.  Don't worry you can vote for Levy, and then vote for Niko. Or vote for Niko first then Levy. I tried it, I was able to vote for the two entries.
Any other bloggers who are part of the finalists?
Thanks everyone! Let's spread some love!
Buying a house in a tough economy can be difficult for some residents of the United States to do, but with a home mortgage credit the purchase can become just a little bit easier. Anyone looking to buy a home that is new to them, whether it is brand new construction or used, should sit down and meet with a mortgage expert prior to making a purchase. The mortgage expert will be able to outline all of the buyer's options when it comes to acquiring and paying for a mortgage as well as financing a mortgage. Home mortgage credit depends on the shape that the buyer's personal credit is in at the time of applying for a mortgage.
A home mortgage credit can be refinanced after a couple of years if the homeowner needs to do so in order to lower their monthly payments, but there are some factors involved before this can happen. There are three main things needed; the state the property is owned in, the type of mortgage the owner currently holds, and the condition their credit is in at the time of refinancing. If all three of these items match up, then the owner will be able to refinance their home mortgage credit.
A prospective homeowner should always shop around for the best home mortgage credit rates on the market prior to choosing the one they feel is best for them. This means performing a thorough search on the Internet for rates, going to a bank to find out about their rates, visiting other banks to find out rates and talking with mortgage companies about their rates. A home mortgage credit does not need to be purchased from the bank the homeowner has an account at despite what some people might think. Mortgages can be purchased from almost any entity these days as long as the homeowner has good credit.
Wow! It's my red day today. hehe. I have several pictures of my son wearing red. Sometimes even with something "Red"
The first one would be a picture taken when he was about one year old. He still needs a little help from his Daddy
This second picture was taken when he turned three. JJ was even wearing a red costume from his favorite red character.
Next, was taken last year at their Christmas Party
And this one, was just yesterday, we were just roaming around the mall, when he decided to pose together with Jollibee.
lastly, maybe this picture would explain why I choose to be known as RED online.
Do we look a like or what?
Just have fun with RED by visiting here: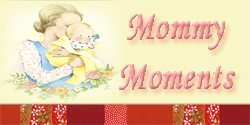 I would open FB first before my email and blogs
I saw a notification from Ms. Levy that she posted something on my wall. and it says:
congrats sis for winning $100 in Yousaytoo bookmarking challenge. Just
got the list of winners in my email today. Kaya nung nakita ko name mo
dumiretso na'ko dito
I was really surprise and got excited and checked my email and checked yousaytoo.
And there I read it on my email and on yousaytoo's site:
So, Thank you yousaytoo for that wonderful and easy contest.
Thank you God for giving me this wonderful blessing.
Oh by the way, you can also join Yousaytoo's contest, that is if you are already a member.  YouSayToo is an innovative bloggers revenue sharing community where you can create your own blogs,  make revenue using Google AdSense and Amazon Affiliate.  You can also donate your revenue to the charity of your choice.
Oh, one more thing, I am thinking of sharing my blessings, by a mini-giveaway. Giving out 3 – $5 prize. what do you think?