Wow! It's my red day today. hehe. I have several pictures of my son wearing red. Sometimes even with something "Red"
The first one would be a picture taken when he was about one year old. He still needs a little help from his Daddy
This second picture was taken when he turned three. JJ was even wearing a red costume from his favorite red character.
Next, was taken last year at their Christmas Party
And this one, was just yesterday, we were just roaming around the mall, when he decided to pose together with Jollibee.
lastly, maybe this picture would explain why I choose to be known as RED online.
Do we look a like or what?
Just have fun with RED by visiting here: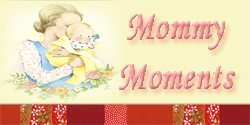 29 Responses to "Mommy Moments: Red day!"