My son is not the first grandchild of my mother. My older brother has a daughter already but we don't see her often as she is with her mother. Anyway, my son looks like the youngest son in the family, just take a look at the picture below which was taken on the graduation of my youngest brother.
My brother next to me also graduated last March but I wasn't able to attend it, so my son represented me on the special occasion. My son calls my mother "Mamu" while he calls my stepfather as "lolo daddy."
I am happy that my son is able to see and feel the love of his grandparents on both sides because as for me, I wasn't able to grow up knowing my grandparents. I was able to know the mother of my mother only when I was in elementary already.
To see his paternal granparents click here. This is my entry for: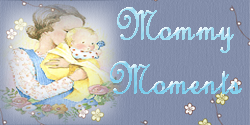 24 Responses to "Mommy Moments: Grandparents"