Wow! It's been a long time since I last joined GT, and when I typed BE on my browser BeautyQueenGene would be the first on the list. And when I saw the topic for this week is Last Song Syndrome Song or LSS, only one song came to my mind. This is my husband's ring tone, and whenenever I hear it, it would remain in my head. Where ever I go, I feel like I am always hearing it and when I am with hubby, I would tell him, your phone is ringing.
The song is One in a million by Bosson.  I didn't know about the song until now that I want to share some info about it.  The song was a hit in 2000 and 2001 in Europe and Asia. It was also nominated as Best Original Song – Motion Picture for the movie Ms. Congeniality which stars Sandra Bullock in the Golden Globe Award. So, here it is, enjoy!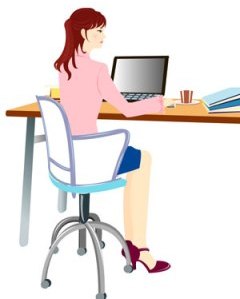 I used to work in a manpower services company; we offer services mainly to restaurants. It was fun working in this company because I get to meet a lot of applicants who sometimes turn to be our employees that we deploy to our clients. But after a few months, a software developer partnered with the company owners and eventually we were offering both payroll software and services. We were also offering other software but it's not like an inetsoft performance management software, though the software was good and competitive too. We have different clients from different industry like medical transcription, mining company and some others. It was fun working there and I hope I get to see my previous colleagues in the near future.
image courtesy of google
In order for the body and mind to function at their best, each person needs to have a complete undisturbed sleep at night. On an average, adults need 7 – 8 hours of sleep daily but I know most adults don't get to sleep this much. Some individuals sleep about 5 – 6 hours only and this is good enough for them. It can have bad results that can't be seen immediately. Aside from health issues because of lack of sleep, there are also physical effects like dark circles under the eyes. Good thing there are remedies to get rid of this dark circles. Just search the internet about how to remove dark circles under the eyes and there will be lots of results. There are home remedies and some creams available in the market. Though lack of sleep is not the MAIN reason of getting dark circles under the eye, it won't hurt if individuals will get the right amount of sleep daily.
When I was still employed, I usually process the government remittances of the employees which are the SSS, Philhealth and HDMF contributions. I used to do the posting of these contributions. It is necessary that these contributions are up to date so that anytime that an employee needs to use their benefits especially the social security benefits there would be no problem. Being the one in charge to do this, I have learned a lot in terms of the process of availing the different benefits provided by the entity.
Now that I don't have a permanent job yet, my contributions stopped too. It's been more than six months that I don't have contributions and I know that I have to contribute so I can avail some of the benefits in the future. I am thinking of changing my status to a voluntary member and I can choose how much contribution I have to pay every month or quarter. I hope some bloggers out there who are earning on blogging alone would consider the idea of being a voluntary member of SSS, Philhealth and HDMF(pag-ibig).
How many sim cards / cell phone do you have? I know lots of people who usually have 2 or more sim cards that they actively use. Usually this is from different networks, I myself have two sim cards, one from smart and the other one from sun. I seldom put a load on the sun sim because I just let my husband call me or text me since he is the one who has unlimited plan for his sun sim. That's why when I need to load my sun I don't know what kind of load I would tell the vendor, sometimes when I ask them about unlimited text and call they don't even memorize the special loads they have. So whenever I plan to load my sun I would always search the net first to know what special load, so to put an ease on me and to help others who don't know the loads too I decided to put it here.
1 day Unlimited Sun-to-Sun Calls and Texts Text CTU25 to 247 – P25.00
5 days Unlimited Sun-to-Sun Calls and Texts Text CTU100 to 247 – P100.00
7 days Unlimited Sun-to-Sun Calls and Texts w/ FREE P25 Regular Load Text CTU150 to 247 – P150.00
30 days Unlimited Sun-to-Sun Calls and Texts w/ FREE P50 Regular Load Text CTU450 to 247 – P450.00
1 day Unlimited Sun-to-Sun Texts w/ FREE 5 minutes of Sun-to-Sun Calls Text WIN10 to 247 – P10.00
2 days Unlimited Sun-to-Sun Texts w/ FREE 20 minutes of Sun-to-Sun Calls Text TU20 to 247 – P20.00
7 days Unlimited Sun-to-Sun Texts w/ FREE 1 hour of Sun-to-Sun Calls Text TU50 to 247 – P50.00
30 days Unlimited Sun-to-Sun Texts w/ FREE 4 hours of Sun-to-Sun Calls Text TU150 to 247 – P150.00
1 day 10 minutes Sun-to-Sun calls, 40 texts Sun-to-Sun, 10 texts to other networks
Text CTC10 to 223 – P10.00
2 days 25 minutes Sun-to-Sun calls, 80 texts Sun-to-Sun 25 texts to other networks Text CTC20 to 223 – P20.00
3 days 40 minutes Sun-to-Sun, 120 texts Sun-to-Sun 40 texts to other networks calls Text CTC30 to 223 – P30.00
1 day 10 texts to other networks Text BGT5 to 223 – P5.00
5 days 40 texts to other networks Text BGT20 to 223 – P20.00
You can ask the vendor to load you this type of service like if you want unlimited sun to sun calls and text for one day, just tell the vendor unli call and text for one day and it will cost 25.00. But you can also ask the vendor to give you the regular load 25.00 and you will be the one to text the code to a certain number. Regular loads start at 10.00, this can be used for call and text to all networks and you can convert it to special load using the format above. There is also a promo called all text wherein you will have 100 texts sun-to-sun, 50 texts to other networks Text TEXTALL to 247 – P15.00
Happy Sun texting! ^_^