Archive for the 'giveaway' Category
For all US Readers, this giveaway is for you.
This blog was not compensated in any way for this post.
This awesome giveaway bundled in hosted by It's Peachy Keen, Co-Hosted by Ramblings Of Mama , and sponsored by Svan, Mam, Kushies, Duux, Child To Cherish, and Pediped.
This Giveaway is for a Svan play with me toddler table and chair set, MAM soothe set and teether, Duux baby projector, Child To Cherish Crayon Apron, Kushies zolo boa toy, and Pediped shoes. (you can choose gender and size for Pediped)
SVAN Play With Me Toddler Table and Chairs
Mom or dad can join in on the fun with the Svan Play With Me Toddler Table and Chairs set. Designed to promote child/parent interaction, this set includes a table, three chairs and a stool sturdy enough to hold mom or dad so that they can play along too. Crafted of high-quality, solid birch wood, the Play With Me Toddler Table and Chairs are built to stand up to year-after-year of art projects, tea parties, games and other children's activities. The set's modern Scandinavian design complements any décor, making it the perfect addition to any living room, bed room, play room or nursery.
Recommended Retail: $199.95
Product Features:
* For children 2 years and up
* Includes a table, three chairs and a stool sturdy enough to hold adults
* Manufactured using inset nuts, which improves stability and ease of assembly
* Adult assembly required
* Three lead-free finishes available:
o Natural
o Cherry
o Espresso
Have you ever wanted to win just a little bit of everything "kid" related! Here's your chance.
Duux Baby Projector- This product projects stars on the ceiling, separate nightlight function, voice activation, built in lullabies, 3 different colors, shut down timer, and cold LED lights. This is a product sure to please your baby and growing toddler!
Crayon Apron- Pink Cotton washable apron with crayon pockets. Comes with a box of Crayola washable crayons.
MAM Soother Set- Perfect combination of products to get you started with feeding and soothing your new bundle of joy!
MAM bite and play Teether- This product has so much to offer other then relief from teething. Interaction and healthy development.
Zolo Boa- This toy includes animal sounds, different textures, fabrics, and is stack able and squeezable. A really great product for any child to play with. Has some really fun colors.
Pediped- They offer really great quality shoes. Super cute and really durable! Many different styles and colors to choose from.
There will be three winners for different prizes, see entry form for packages. Open to US residents only, 18+ and ends on Nov. 28th Midnight EST.
Non US Readers, hopefully I can give you a giveaway soon! Stay tune!
Ahaishopping has ended last week!
Thank you for all the participants!
Unfortunately, I wasn't able to gather 100 participants!
I only got 76 participants!
Which means I can give 2 $15 coupon code to be used on AHAISHOPPING.COM 
That would still be great! Right?
So, the winners are
Kathleen Jane Reyes
Diana Colantoni 
I have to pick a new winner as the other winner didn't contact me
Sandy Monroe
You have to contact me through email in 48 hours, if not, I have to pick another winner.
Again, Thank you for joining and hope to see you on next giveaway.
Thank you to all participants who commented their thoughts about the question that I asked on my last post. But too bad, only 17 gave their thoughts. I wonder what happened to the other participants. Anyway, I have counted and here's the result:
A (two winners without shipping) – 6
B (one winner with free shipping) – 11
So, clearly, the majority wanted the second choice which is one winner with free shipping.
I have picked the winner already and I know you are excited to know who the winner is…..
And the winner is…
JESSICA C.
You will receive an email and you have to reply back in 48 hours. Thank you for joining! And don't forget, I also have a $30 worth of women's clothes giveaway. I hope you will join this too.
Thank you to all of you who have joined my giveaway – The firmoo giveaway!
I have 41 participants plus 5 who have commented but didn't sayt what they would want to win. There are 522 total entries. And with that, I would like to thank all of you because you made this short giveaway successful.
Since, I wasn't able to reach 50 participants; I can only give two pairs and the winner would just pay for the shipping cost.
Being a raffle and giveaway fan as well, I think the winner would appreciate if he/she would win something that he/she doesn't have to pay for anything. Do you agree with me? So, I talked to Firmoo representative and asked him if it is possible to give only one winner the eyeglass with free shipping. And since Firmoo representative is so kind he said it would be possible.
But first, I want to ask you, my dear giveaway participants, to comment here what you would prefer as a prize and I will count, and whichever have the highest number of votes, then that would be the winner.
So, again the choices are:

A. Two winners of Firmoo eyeglasses without shipping
B. One winner of Firmoo eyeglass with free shipping
Just comment your answer, and after 48 hours, I will count the votes and coordinate it with Firmoo. Then, I will announce the winner.
And by the way, I still have one giveaway running until 9/27. Just click here.
Yes! It's time for another giveaway! Yes! Even though I have a current giveaway, I am excited to give you another great giveaway!
Thank you to ahaishopping.com for sponsoring this giveaway for all the fashionable women out there who wants to have nice clothes for free. Of course men can join as well, to give their special lady a gift.
AHAISHOPPING.COM is a Korean & Street Style Women's Fashion Online Store. Their products are specifically for women, from blouses, dresses, pants to bags, shoes, and other accessories.
The online store was founded in late 2011 and now, they are one of the best online shop for women's apparel. They are updating their store weekly, and over 300 products are added. Their products are beautiful, unique, fashionable and trendy. Not only that their products are beautiful, their site is very easy to navigate. Information about the sizes and the measurements are given. A converter is even available. So, for sure, the customer will be able to select and receive the right size on any clothes that the customer will purchase.
Ahaishopping.com also have different promos like the $9.9 free shipping. All products on that section is for only $9.9 and the shipping is free worldwide! Like this very nice High waist flounced chiffon. I would love to own this blouse but actually I am undecided as there are other gorgeous blouses available.
To know more about AHAISHOPPING.COM, just visit the website and see for yourself.
Now, about the giveaway:
If I get 100 participants
, There will be 2 winners of $30 worth of clothes: One piece from the $9.99 section & One piece from the $19.80 section
But if I get less than 100 participants
, 2 winners will get $15 cash bonus which can be used as cash on their website when your order over $100.
Still a good deal.
BUT Of course, the first option have more appeal, so please.. please.. help me promote this giveaway so the winners can receive absolutely free clothes.
How to join the giveaway:
1. Go to the site by clicking: ahaishopping.com and choose the clothes that you would like to win.
2. Visit this link as well http://www.ahaishopping.com/category-73-b0-USD-198+Free+Shipping.html and choose your favorite.
3. Copy the URL / Link of your two favorite clothes and post it on the comment box, together with your facebook name and email address
and Simply follow the rafflecopter form below. You will need a facebook account in order to join this contest.
The contest will start on September 6 and will end on September 27, 2013. So Come and join and have a chance to win!!!
Just follow the rafflecopter and do the simple tasks.
Disclaimer: I am the host of the giveaway but prizes are sponsored by ahaishopping.com, they will be the one to send the prizes in case the giveaway reaches 100 participants.
"Ber" month have started already which means Christmas is fast approaching! In the spirit of giving, I teamed up with Firmoo Online Optical store to give you this early giveaway! Firmoo is really generous to give me a chance to host this giveaway. They have fashionable with the best quality but cheap eyeglasses.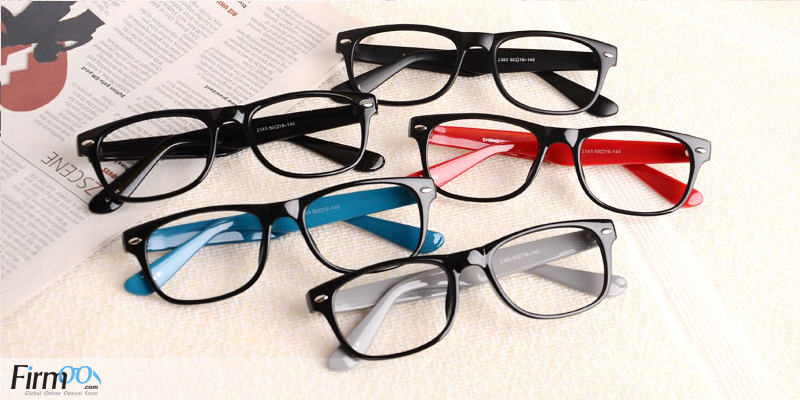 About Firmoo:
Firmoo.com is the World's Most Popular Online Eyeglasses Store. We have always been committed ourselves to offering customers the best quality products at the most affordable prices which start at 8 dollars- 80%-90% lower compared to that in local store. Furthermore, Firmoo has launched First Pair Free Program for new customers to test our products and service for free by paying shipping only.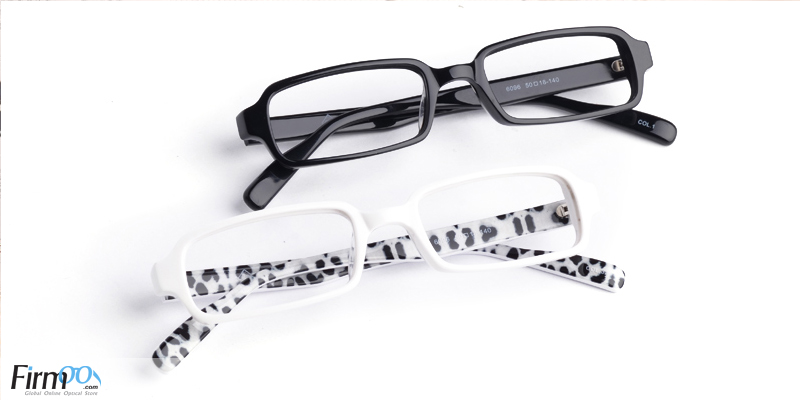 I, myself owns Firmoo prescription sunglasses and goggles, the quality is really good. And just two days ago, I purchased another two pairs of eyeglasses for me and my husband.
So, here are the contest details.
Participants must visit Firmoo's site and choose from Firmoo's Classic Series a design that he/she wanted to win. Participants must copy-paste the link and post it as comment on the box provided below. Other ways to earn entries is given on the rafflecopter below.
Two lucky winners will win the eyeglasses of their choice. The winners will just pay for the shipping fee. And if the contest gets the desired number of participants(50) another one(1) winner will be picked to receive a free pair of eyeglasses with free shipping!! This giveaway is open worldwide but make sure Firmoo caters shipping to your country, check out the details on the Help Page of shipping and tracking.
Winners will be notified through email, and he/she shall reply within 48 hours or else other winner will be selected.
But wait!!! all valid entrants except winners can get a voucher code which saves 50% off the selected eyewear and covers free shipping. Isn't it great!! Just join the giveaway and you will still get savings on your purchase!
Just follow the rafflecopter below to gain your raffle entries. The more entries you have the more chances of winning! Make sure you do the task because the entry of the winners will be verified if the task was not made, another winner will be picked.
The giveaway will start on September 5, 2013 and will end on September 11, 2013. So, join now and invite your friends to join this giveaway too!